The Pitch: Netherlands Film Festival 2018
Written on 8th October 2018.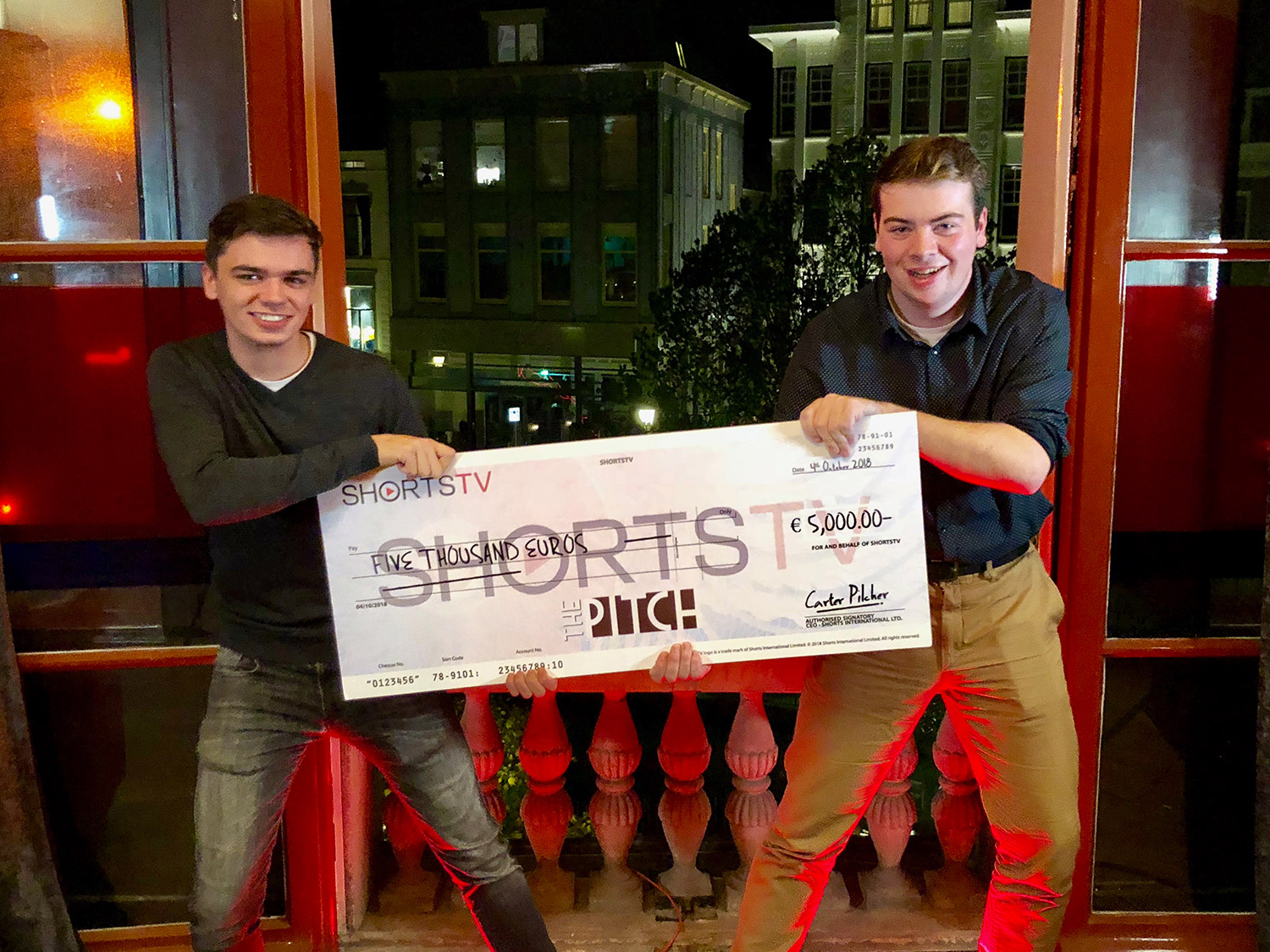 The Pitch short film competition gives filmmakers the opportunity to pitch their next short film idea to an expert jury panel for the chance to win €5000 towards the film's production and broadcast of the finished film on ShortsTV around the world.
ShortsTV has been hosting The Pitch at the Netherlands Film Festival and other film festivals around the world for more than five years. In that time, we have seen hundreds of filmmakers compete for the grand prize, including Oscar nominated Dutch animators Job, Joris and Marieke and Golden Calf winner, Rob Lucker.
This year we introduced a twist to the competition. To be eligible to enter, filmmakers had to not only have a great short film idea but also be able to submit a fully formed script and budget for the film.
From the initial online entries, ten Dutch filmmakers were invited to pitch their short film scripts to us at the Netherlands Film Festival in Utrecht. The five best were then selected to progress to a live final in front of a studio audience and jury of industry experts.
On the jury were ShortsTV's Head of Marketing, Sebastien de Lame, Dutch scriptwriter, Luuk van Bemmelen, and Dutch director, Jammille van Wijngaarden.
The final five finalists were: Marieke Widlak with her short documentary '8.816km'; Vincent Plu & Linda Jacobsen with their short film 'Scar of Silence'; Nicole Jachmann with her 2 minute short 'Ballon'; Sean Louw & Wessel van Wanrooij with their short film 'The Beginning and the End"; and Ayla Spaans with her short experimental movie 'Tenacity'.
Each filmmaker had one minute to pitch their short film script to our jury panel before screening their showreel of past work. The jury then had an opportunity to ask any questions they had on the project, such as the script, budget and production.
Every project had it's positives and negatives but in the end, the jury decided Sean Louw and Wessel van Wanrooj had the most potential to bring their script to life. Sean and Wessel are film students at Hogeschool van de Kunsten Utrecht and the Netherlands Film Academy respectively, and walk away with €5000 from ShortsTV towards the production of their movie. They'll also receive guidance from ShortsTV's production team throughout the process and the finished film will be screened on ShortsTV around the world.
So, stay tuned to see it when it's done!
Explore Our Latest Events
Asia
Latin America and Spain
North America
Rest of the World