ShortsTV is the world's first and only 24/7 HD TV channel dedicated to short movies.
Available around the world, the channel brings you professionally produced live action, animation and documentary short movies, including hours of award winning and star-studded shorts. ShortsTV also offers original programming on the global short film scene, keeping you up to date with the latest events and putting the spotlight on both emerging and established talent.
Live schedule - US Channel
All times Eastern Time (ET)
Find out what's coming up on ShortsTV this week
ShortsTV App
The ShortsTV app gives you the power to create your own movie channel!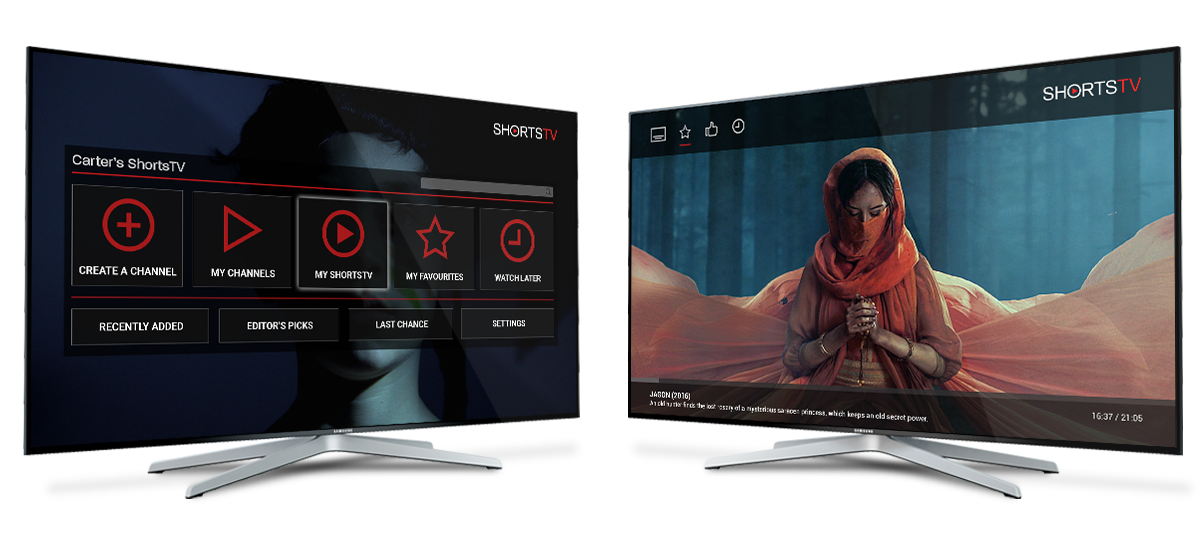 ShortsTV App Features:

Create your own movie channels based on your favourite genres and sub-genres, as well as your mood

Machine-learning algorithm - 'Skip' the movies you don't like and 'Like' the ones you do

Save your favourite movies to finish or watch again later

Access specially curated channels from ShortsTV's editorial team

See the latest movies to enter our catalogue and those about to expire

Search our catalogue by movie title, director and more

Create multiple profiles within each account