The ShortsTV+ app gives you the power to create your own movie channel!
ShortsTV is the global home of short entertainment.
We operate the world's leading TV channels dedicated to short movies and have the world's largest catalogue of shorts, covering all genres across live action, animation, and documentaries, and including more Oscar nominated films than any other network.
We also recognise that the way people are watching content is changing.
Demand for short form content continues to grow and our audience wants more control and personalisation.
That's why we've developed the ShortsTV+ and ShortsTV apps.
As the first scripted content app to use a similar machine-learning algorithm to Spotify and Pandora, we're giving you the power to create your own movie channel with thousands of the world's best short movies.
Dive into 'My ShortsTV' or create specific channels based on your favourite genres and sub-genres, as well as your mood.
Then skip the films you don't like, like the ones you do, and save your favourites to watch again later – actions which further teach our algorithm your preferences and help you create a movie channel of your own.
The ShortsTV+ app is now available in the United Kingdom and the United States on the following devices:
Android mobiles and tablets
Android TV devices
Apple iPhone and iPad
Stay tuned for future launches in other countries!
The ShortsTV app is a companion app only available on the Ziggo Mediabox XL in the Netherlands. Subscribers to the 'Movies & Series XL' package can access the app directly from ShortsTV on channel 125 or from the Horizon box app store.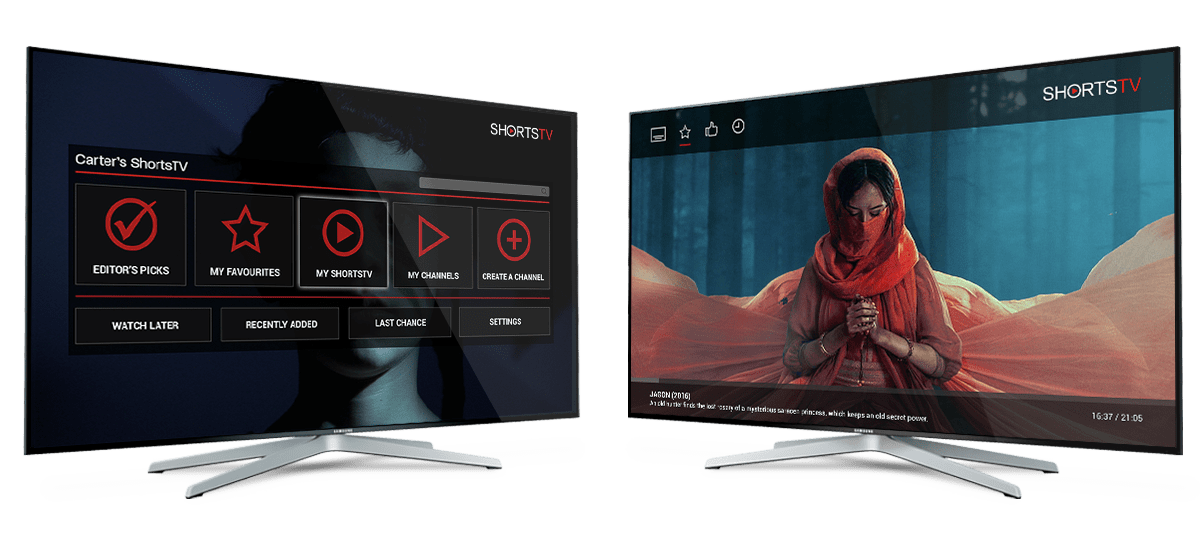 App Features:

Create your own movie channels based on your favourite genres and sub-genres, as well as your mood

Machine-learning algorithm - 'Skip' the movies you don't like and 'Like' the ones you do

Save your favourite movies to finish or watch again later

Access specially curated channels from ShortsTV's editorial team

See the latest movies to enter our catalogue and those about to expire

Search our catalogue by movie title, director and more

Create multiple profiles within each account