Written on 17th November 2022.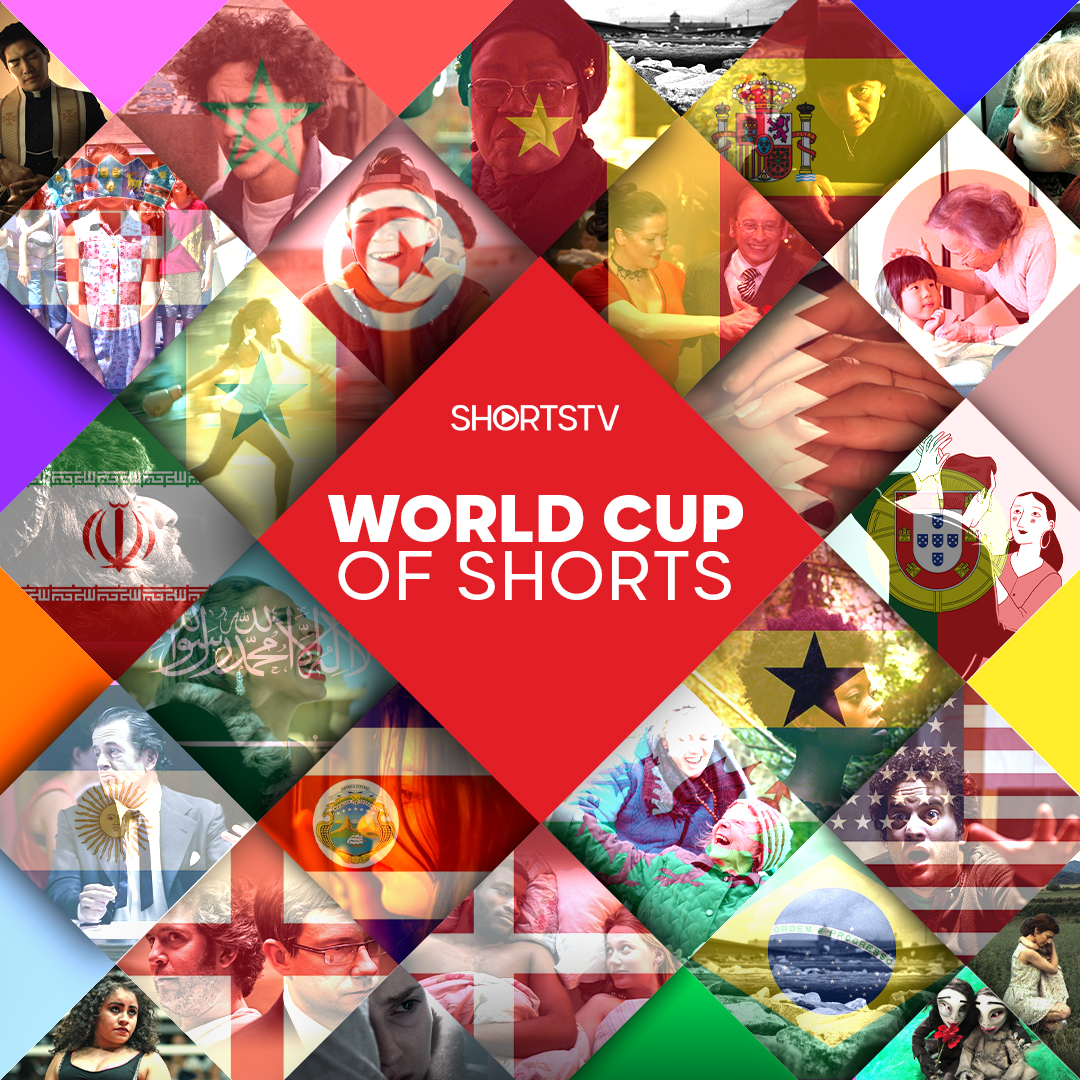 ShortsTV is hosting the World Cup of Shorts, an on-air film celebration of the 32 nations competing in the 2022 FIFA World Cup in Qatar. 
During the series, each country will be represented by a National Short Film, with the films being broadcast on ShortsTV on the days their respective teams are playing football, starting with the Group Stages on 21 November and continuing until the Final on 18 December.  
The National Short Films will progress through the World Cup of Shorts alongside their football teams with ShortsTV running audience polls on Instagram to find out if the winning short films are the same as the winning football teams. 
"ShortsTV's expert editorial team has selected incredible short films to represent the competing countries, so we can't wait to see which shorts our viewers think deserve to win each match, and if they do as well as their football teams," said Jade Tan, ShortsTV's Director of Programming.
"We are excited to bring stars of the Big Screen out in support of the beautiful game: While the footballing world will be coming together in Qatar, we'll be bringing the filmmaking world together on ShortsTV," said Carter Pilcher, CEO of ShortsTV. "The World Cup of Shorts gives our audience amazing films that celebrate art and sport," continued Pilcher.
"We're proud to be working with our broadcast partners to amplify the tournament to their subscribers by introducing them to unmissable films from different countries around the world, adding to the excitement we will all share in the coming weeks," added Ian Carrasco, ShortsTV's VP of Distribution in EMEA & LATAM.
***
The World Cup of Shorts begins on ShortsTV on 21 November at 9 pm CET (EMEA), 7 pm ET (US), 10 pm IST (INDIA), and on the Spanish language channel TVCortos at 10 pm ART (LATAM) and will air every night that there are football games during the tournament until the final on 18 December.  
ShortsTV will also air a World Cup Warm-up in the week leading up to the start of the tournament. Featuring football-themed short films and including the acclaimed animation series 'World Cup Secret Stories', which reveals the true story behind some of the World Cup's most famous events, the World Cup Warm-up is for those who just can't get enough of the beautiful game. It will air on ShortsTV from 14 November to 20 November at 10 pm CET (EMEA), 9 pm ET (US), 8 pm IST (INDIA), and on the Spanish language channel TVCortos at 9 pm ART (LATAM). 
***
Take a look at the competing National Short Films below!
Explore Our Latest Events
Asia
Latin America and Spain
North America
Rest of the World