Written on 28th February 2017.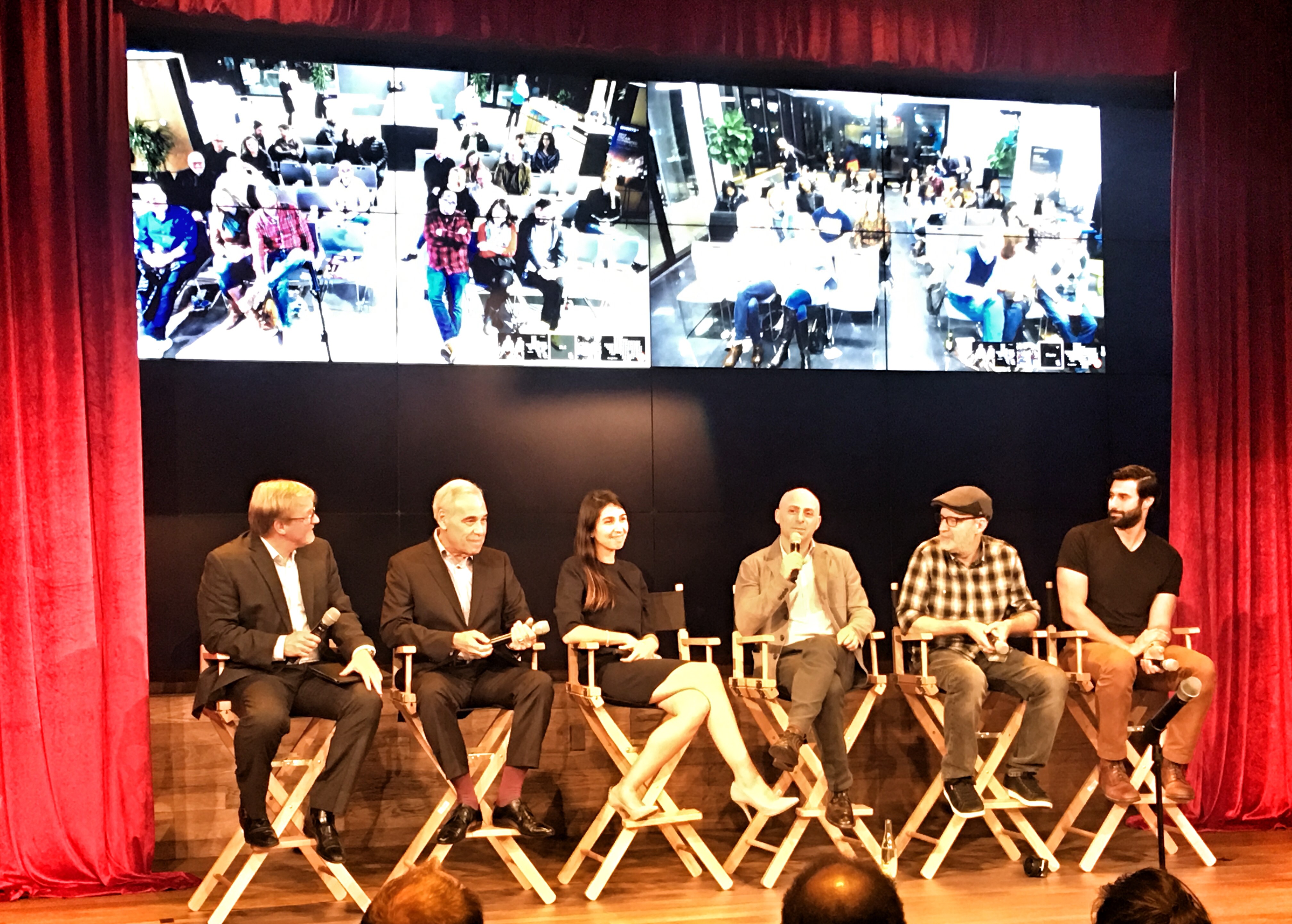 February was Oscar month at ShortsTV!
We kicked off with the famous Nominee Luncheon at the Governors Ballroom in the Beverly Hills where we caught up with all the nominated short filmmakers to find out how they were feeling ahead of the big event.
Then it was off to Washington DC for a special screening of the 2017 Oscar Nominated Short Films at the MPAA. Senator Christopher Dodd, Head of the MPAA and Carter Pilcher, ShortsTV Chief Executive hosted the event, which was attended by key MPAA staff, Members of the Hill and other DC notables, including Senator Rand Paul. The screening was followed by a Q&A panel which included Selim Azazzi (Director Ennemis Interieurs), Juanjo Gimenez Pena (Director of Timecode), and Peter Kenney (Executive Producer Joe's Violin).
After Washington DC, we headed to Austin, Texas where Google Fiber live hosted an event that was streamed to Google Fiber audiences at facilities in Salt Lake City & Atlanta, Georgia.  It was another great screening of the Oscar Shorts followed by a filmmaker Q&A, which was moderated by ShortsTV CEO Carter Pilcher and included filmmakers Tuna Bora (Production Designer Pearl), Juanjo Gimenez Pena (Director Timecode), Andrew Coates (Director Borrowed Time) and Marc Sondheimer (Producer Piper). The panel also included former Senator and Head of the ShortsTV Advisory Board, Charles Gonzalez, who spoke about the ShortsTV #WatchInColor initiative and the importance of diversity in film.
In the middle of February, we were in Europe for the London and Amsterdam Premieres of the Oscar Shorts. In London, we were joined by Giles Foreman (Co-Producer La Femme et le TGV) and in Amsterdam we had a Q&A with a former Oscar nominee from the Netherlands, Joris Oprins. Job, Joris and Marieke's animated short 'A Single Life' was nominated for Best Animation Short Film at the Oscars in 2015 and Joris was able to give us wonderful insight into what it's really like to be an Oscar Nominated filmmaker.
Back in the US, The Academy of Motion Picture Arts & Sciences held their annual Shorts Night At The Academy, which screened all of the Live Action and Animated Oscar Nominated Short Films, followed by a Q&A with the filmmakers and an after party hosted by ShortsTV.
And finally, the night before the Oscar telecast, ShortsTV held the 6th annual Shorts Awards, honoring each of the Nominees for their incredible achievement and Oscar Nomination.  The event was held at the top floor of the Mr. C Beverly Hills Hotel in the amazing Starlight Ballroom and guests included key Academy members, industry notables and members of the press.
Well done to all the 2017 Oscar nominated and winning short
Explore Our Latest Events
Asia
Latin America and Spain
North America
Rest of the World