ShortsTV has Record Opening Weekend Theatrical Release of the '2019 Oscar Nominated Short Films'
Written on 12th Feb 2019.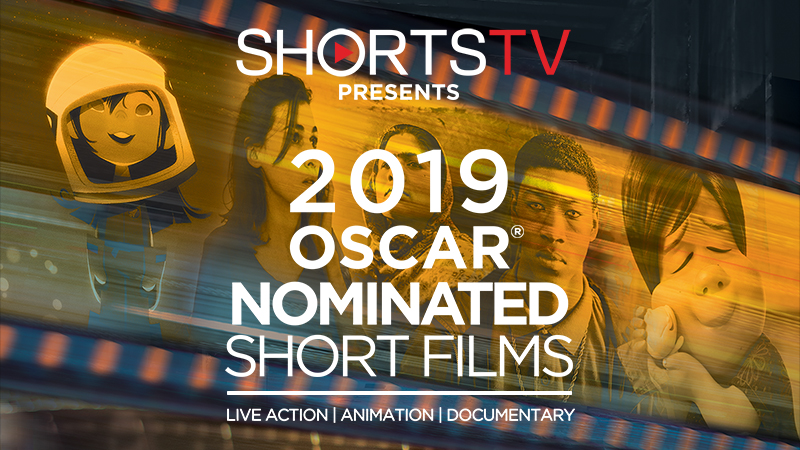 Shorts International, the world's leading short movie entertainment company and operator of the ShortsTV channel, is pleased to announce its best ever opening weekend box office for the 'Oscar® Nominated Short Films' this past weekend. The biggest theatrical release of short films in the modern history of cinema is rolling out to more than 600 screens across the United States, Canada, Europe, Latin America, South Africa and Australia before the Academy Awards® ceremony on February 24, 2019.
This marks the 14th consecutive year of ShortsTV's exclusive theatrical release of the 'Oscar® Nominated Short Films' and is the only opportunity for audiences to watch the nominees in theaters before the Academy Awards®. This year, the nominees' countries of origin range from the United Kingdom, Ireland, Canada, China and Spain to the United States. Shorts International's theatrical release of the year's best 'Live Action Short Film', best 'Animated Short Film' and best 'Documentary Short Subject' nominees are presented as three separate theatrical events.
A stunning showcase of talent and diversity of subjects, the annual theatrical event continues to gain popularity. Last weekend's highest ever opening box office clears the first hurdle as the 'Oscar® Nominated Short Films' compete to top last year's box office of $3.5 million over the coming weeks.
Shorts International also owns ShortsTV, the world's only 24/7 HD TV channel dedicated to short movies, which is currently available in approximately 70 million households including across the United States, India and Latin America.
With a growing library of over 5,000 titles, including Oscar® and other award-winning live action, animated and documentary shorts, Shorts International is delivering a world-class entertainment experience for short movies around the world, including through the ShortsTV App, which enables viewers to create, control and personalize their own TV channel, engineered to their desired genres or moods, using advanced machine-learning algorithm technology.
Carter Pilcher, CEO, of Shorts International, commented: "Short movies continue to be one of the most interesting and surprising filmmaking categories recognised by the Oscars® every year. Some of 2018's most diverse filmmaking is represented in the short film categories this year – the live action and documentary nominees tackle hard-hitting subjects that are bringing headlines around the globe, while the animated shorts are inspirational and hilarious. We are proud to once again be presenting these incredible films in theatres and later on-demand, and are thrilled with our widest and highest-grossing opening weekend in fourteen years of releasing the Oscar Shorts. As the leading short movie entertainment company, we are seeing a surge in popularity for short movies around the world."
For a sneak peek at the 2019 'Oscar Nominated Short Films' program, please visit: http://shorts.tv/theoscarshorts/.