Shorts International Ltd es la compañía de entretenimiento dedicada a cortometrajes líder a nivel mundial con el catálogo de películas cortas más grande del mundo. Posee y opera TVCortos, que brinda a las audiencias de todo el mundo los mejores cortometrajes en televisión, en línea y en cines, así como Shorts Factory, que produce contenido original de cortometrajes para multiplataformas y marcas.
TV: TVCortos ofrece el primer y único canal de TV en el mundo, en HD dedicado a cortometrajes 24/7. Disponible en todo Estados Unidos y Europa, el canal da vida a historias cortas que cuentan con una calidad de alta definición impresionante y además cubre los últimos eventos de la industria del cortometraje. Conoce Más
En línea: Ofrecenos cientos de los mejores cortometrajes independientes en el mundo disponibles para descargar de tiendas en línea en más de 90 países. Conoce Más
Cines: Desde el 2006, Shorts International ha producido el lanzamiento teatral anual de los cortometrajes nominados a los Oscar, que trae a la pantalla grande los cortometrajes más premiados del mundo. Conoce Más
Estudio: Shorts Factory, la división de producción de TVCortos, ofrece nuestra experiencia única en producción de cortometrajes para televisión y marcas. Trabajos previos incluyen producciones para Sony Playstation, Nike y Virgin Atlantic. Conoce Más
Shorts International Ltd tiene su sede en Londres, Inglaterra y está representada en los Estados Unidos por Shorts Entertainment Networks, una subsidiaria de propiedad absoluta ubicada en Los Ángeles. La compañía es propiedad mayoritaria de Shorts Entertainment Holdings con AMC Networks, un importante accionista minoritario.
Dónde mirar TVCortos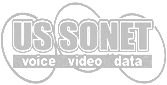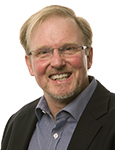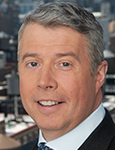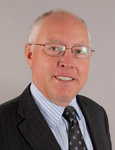 Carter Pilcher | Chief Executive
Carter founded Shorts International in 2000. Coming from a background in both investment banking and law, Carter has made Shorts International the world's leading short movie Entertainment Company, functioning as distributor, broadcaster and producer. Carter has extensive experience in short movie production and short movie entertainment. He is a voting member of the British Academy of Film and Television Arts and a member of the Short Film and Feature Animation Branch of The US Academy of Motion Pictures, Arts and Sciences (AMPAS) – the guys who pick the Oscars. Carter, originally from Terre Haute, Indiana, received a B.S. from the U.S. Air Force Academy, a J.D. from Georgetown University, is a member of the New York Bar and attended the London Business School Corporate Finance Evening Program.