ShortsTV secures worldwide rights to Oscar-shortlisted "The Kicksled Choir"
Written on 12th Mar 2021.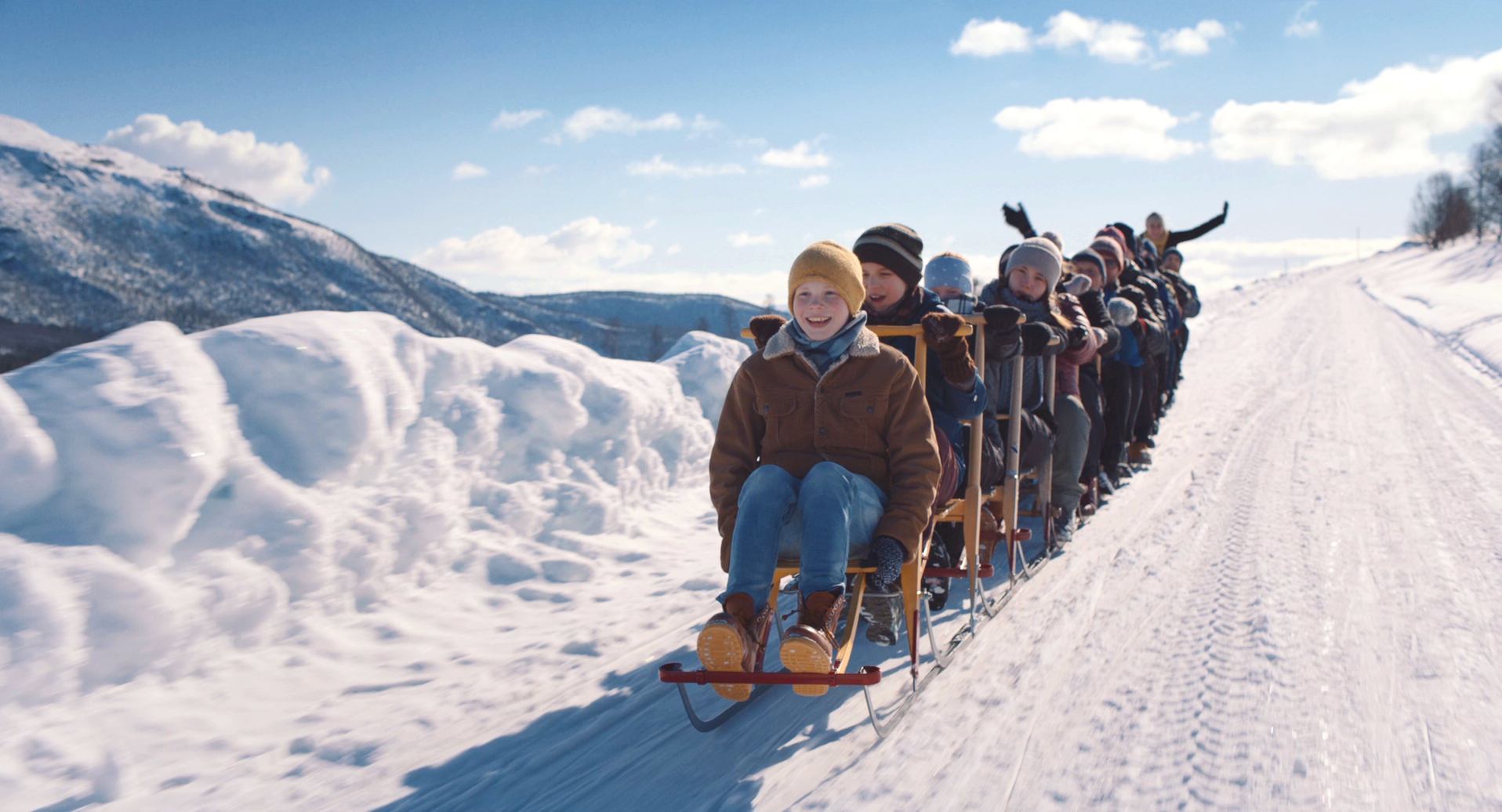 ShortsTV secures worldwide rights to Oscar-shortlisted "The Kicksled Choir"
Multi award-winning Norwegian live action short explores the poignant issue of refugees
LONDON & LOS ANGELES (March 12, 2021) – ShortsTV, the global network dedicated to short-form video entertainment, has acquired worldwide exclusive rights to the multi award-winning Norwegian short film "The Kicksled Choir" – shortlisted for Best Live Action Short at the forthcoming 93rd Academy Awards.
The moving film, directed by Torfinn Iversen, touches on issues surrounding xenophobia and Europe's influx of refugees, through the story of 10-year-old Gabriel, who loves to sing and has one desire: to join the local choir. The group rides kicksleds through the snowy landscape of Northern Norway and is known for its kindness towards the village refugees. But Gabriel faces an unexpected hurdle after he witnesses his father's alarming aggression towards the very people he wants to help.
"We are thrilled to bring another powerful story to global audiences, about one of the poignant issues of our time, told through the medium of short film," said ShortsTV CEO, Carter Pilcher. "We wish Torfinn Iversen and the team the best of luck on their road to the Oscars and can't wait to show "The Kicksled Choir" to our audiences who crave the kind of authentic connection that this short film delivers," added Pilcher.
"It's a great pleasure to work with ShortsTV as they are bringing some of the best independent short films out to the world, and on to the big screen," commented Torfinn Iversen, director of "The Kicksled Choir".
More information regarding the international distribution of "The Kicksled Choir" coming soon.
Trailer: https://www.youtube.com/watch?v=bfGPDhBnYLA.
About ShortsTV
ShortsTV is the first and only 24/7, linear and OTT HD TV channel dedicated to short form video entertainment, including films and series. With over 13,000 titles, ShortsTV has the largest catalogue of quality short form video entertainment, including award-winning and star-studded live action, animated and documentary shorts from filmmakers around the globe. Distributed globally, the channel is available in over 100 million homes across the US, India, Latin America and Europe. ShortsTV is available in the UK, Netherlands, Italy and Spain on Amazon Prime Video Channels, and on demand through iTunes (92 countries), Amazon Instant Video (UK, US and Germany), Google Play (US and Canada), Verizon and Frontier (US) and Tata SKY (India).
Since 2006, ShortsTV has presented the 'Oscar Nominated Short Films' theatrical release in cinemas across the US and Canada, South America, Europe, India, Australia and South Africa.
ShortsTV is owned by Shorts International Ltd, is headquartered in London, England and is represented in the United States by Shorts Entertainment Networks, a wholly owned subsidiary located in Los Angeles. The company is led by Chief Executive Carter Pilcher and is majority owned by Shorts Entertainment Holdings, with AMC Networks as a significant minority shareholder.
PR contacts
U.S.
Kayla Williams, BECK Media
kayla.williams@beckmedia.com
U.K.
Ben Simons/Antonia Pollock, Vigo Communications
ShortsTV@vigocomms.com