ShortsTV Acquires Distribution Rights to Women-Centered Documentary Film Collection From Mastercard
Written on 23rd Nov 2020.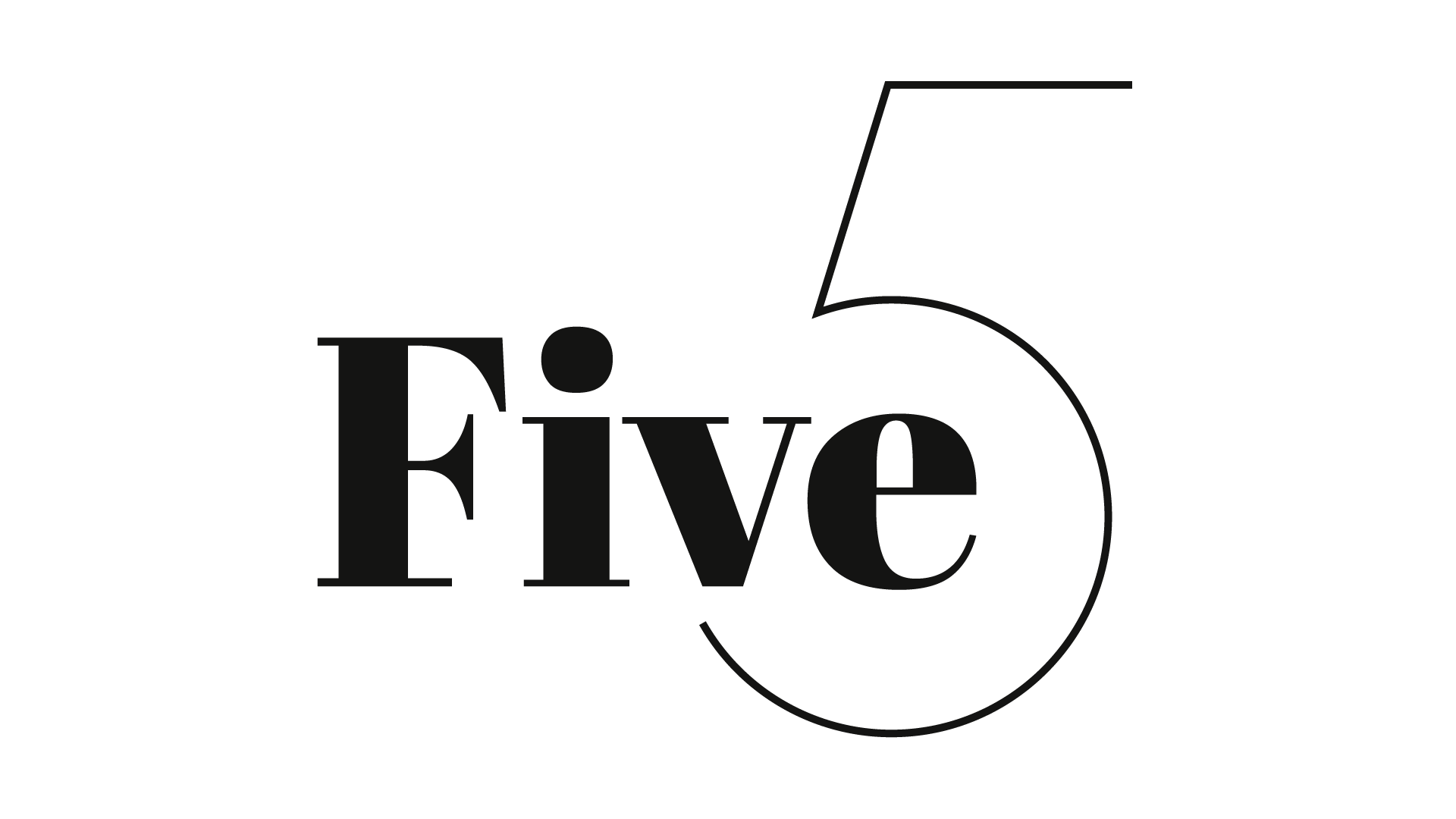 See the exclusive article in Variety here: ShortsTV Acquires Distribution Rights to Mastercard's Documentary Film – Variety
LOS ANGELES, Nov. 23, 2020 – ShortsTV, the first and only 24/7 linear and OTT channel dedicated to short form video entertainment and exclusive presenter of the Academy Award®-nominated short film theatrical releases, announced today a one-year exclusive distribution deal with Mastercard for "FIVE," a collection of documentary short films from women directors about the perseverance and passion of women entrepreneurs. The partnership reflects ShortsTV's steadfast advocacy for short-form filmmakers and spotlighting diverse perspectives and Mastercard's commitment to gender balance and supporting small business. In conjunction with International Women's Day, the five highlighted films will be featured on ShortsTV's linear broadcast channels in March 2021.
Commissioned by Mastercard, its "FIVE" documentary film series including – HARFA, JUSTICE OF THE PIES, ONGANIC FOODS, SARAH'S BAG and TALENTO INCLUIR – follow the journey of five women from five countries across the globe who have each set out to start a purpose-driven business to improve and uplift their communities. After announcing a dedication to providing 25 million women entrepreneurs with solutions that can help them grow their businesses by 2025, spotlighting these five stories is one more way Mastercard is bringing awareness to some of the world's most critical issues challenging financial inclusion. From food insecurity and sustainable farming to special education and diversity and inclusion in the workplace, Mastercard is dedicated to driving action to build a digital economy that benefits everyone, everywhere.
"We are thrilled to be joining Mastercard in highlighting five great films about five great women from around the world who have overcome significant challenges to create thriving, community-enhancing businesses," said ShortsTV Founder and CEO Carter Pilcher. "Each one of these uplifting stories speaks to the triumph of an indomitable human spirit, the subtle power of women heroes, and the ability of visual storytelling in film to inspire us daily. It is especially rewarding to work with a partner, such as Mastercard, who is dedicated to elevating everyday people and circumstances, both in their business and in those they choose to spotlight."
"FIVE" is also a part of Mastercard's gender balance commitment to design a better world for women by cultivating opportunities, resources and communities that give women the tools they need to grow their businesses. Mastercard believes, and data shows, that a world that works better for women creates limitless possibilities for us all. It's a world that gives everyone the chance to unleash their potential, pursue their passions and make extraordinary things happen.
"Film is a powerful medium, inspiring and educating people through human stories and personal connections. It's a natural way to drive awareness and empathy for the critical issues women entrepreneurs face every day and we're honored to give these five women a platform to share their experiences," said Mastercard Chief Marketing and Communications Officer, Raja Rajamannar. "Working with such an innovative partner, ShortsTV, gives our 'FIVE' documentary series the ability to connect with people all over the world, sharing meaningful messages of resilience, perseverance, community and comradery."
For more information on "FIVE," please visit fivefilmsmc.com and listed below are the synopses for the films.
HARFA, Directed by Elle Mische
Learning is a lifelong pursuit, often brimming with a wealth of books and experts on every topic imaginable. But when Irena Orlovic went searching for ways to help teach her young daughter with a developmental disability, she discovered only empty bookshelves in her native language. What began as an educational journey of her own led her to start Harfa, a publishing house founded with an entrepreneurial spirit and a desire to help teach an entire country.
JUSTICE OF THE PIES, Directed by Michelle Marrion
Basil key lime, blue cheese praline pear, lavender lemon—mouth-watering pies by chef Maya-Camille Broussard delight all five senses. Created to honor her father's legacy as a Chicago criminal defense attorney who could never say no to a good pastry, Justice of the Pies serves not only the most inventive pies in town but also the city's future talent, by teaching skills like nutrition and budgeting to kids from underserved communities while they bake their first delicious pie.
ONGANIC FOODS, Directed by Lisa Madison
After starting her own garden, journalist Ekta Jaju uncovered that modern farming practices were causing profound health effects on small farmers in her district. Curious and community-minded, Ekta began educating hundreds of farmers about the dangers of pesticides and showing them a better way through organic farming. Her mission quickly blossomed into a thriving business based on sustainable agriculture. ONganic Foods is living proof that one small seed of change can transform a countryside.
SARAH'S BAG, Directed by Nadia Naffa
Sarah's Bag follows the story of solicitous entrepreneur Sarah Beydoun. While working on her thesis in Sociology, Sarah's eyes were opened to the struggles of women who had been left behind – enduring imprisonment, abuse, and prostitution. Feeling compelled to help, Sarah found local resources and damaged materials to make handbags, while using employment to give the women their dignity back and a means to support their families. Sarah's Bag takes you inside the lives of those given a second chance.
On the 4th of August 2020, an explosion occurred that severely damaged our capital, Beirut. The horrific blast was the scale of a nuclear explosion — the size of the blast being estimated as that equivalent of 200 to 300 tons of explosives. The impact killed more than 200 people, injured more than 7000 and left up to 300,000 survivors without their homes. The blast ripped through Sarah's business of 20 years.  The roof collapsed on Sarah but she survived. She is working to rebuild her physical and online store, both domestic and internationally.
TALENTO INCLUIR, Directed by Renata Sette
In a split second, life changed for Carolina Ignarra. Following a harrowing accident, she would need to traverse the crowded streets of São Paulo, Brazil, in a wheelchair forever. She quickly discovered the biggest challenge she was about to face wouldn't be her own disability, but systemic workplace discrimination for the broader Sao Paulo disabled population. Driven to educate managers on the meaning and value of inclusivity, Carolina started Talento Incluir to help promote new pathways for employers to value, hire and redefine what it means to be top talent.
###
About ShortsTV
ShortsTV is the first and only 24/7, linear and OTT HD TV channel dedicated to short form video entertainment, including movies and series. With over 13,000 titles, ShortsTV has the largest catalog of quality short form video entertainment, including award-winning and star-studded live action, animated and documentary shorts from filmmakers around the globe. Distributed globally, the channel is available in 100 million homes across the US, India, Latin America, the Netherlands, Belgium and Eastern Europe.  It is available across the US on DirecTV (channel 573), AT&T U-Verse (channel 1789), AT&T TV (Channel 573), AT&T TV NOW, Frontier Communications (channel 789) Google Fiber (channel 603) and Hotwire (channel 560). In addition to the channel, ShortsTV distributes a significant catalogue of on-demand shorts through video-on-demand on iTunes in 92 countries, Amazon Instant Video (UK, US and Germany), Google Play (US and Canada), and Verizon and Frontier (US). Since 2006, ShortsTV has exclusively presented the 'Oscar Nominated Short Films' theatrical release in cinemas across the US and Canada, South America, Europe, India, Australia and South Africa.
ShortsTV is owned by Shorts International Ltd is headquartered in London, England and is represented in the United States by Shorts Entertainment Networks, a wholly owned subsidiary located in Los Angeles. The company is majority owned by Shorts Entertainment Holdings with AMC Networks a significant minority shareholder.
The company is led by Chief Executive Carter Pilcher and is owned by Shorts Entertainment Holdings, with AMC Networks as a significant minority shareholder. https://shorts.tv/en/
 About Mastercard
Mastercard is a global technology company in the payments industry. Our mission is to connect and power an inclusive, digital economy that benefits everyone, everywhere by making transactions safe, simple, smart and accessible. Using secure data and networks, partnerships and passion, our innovations and solutions help individuals, financial institutions, governments and businesses realize their greatest potential. Our decency quotient, or DQ, drives our culture and everything we do inside and outside of our company. With connections across more than 210 countries and territories, we are building a sustainable world that unlocks priceless possibilities for all. www.mastercard.com