ShortsTV Announces Worldwide Premiere of 'Tailing Pond'
Written on 17th Nov 2021.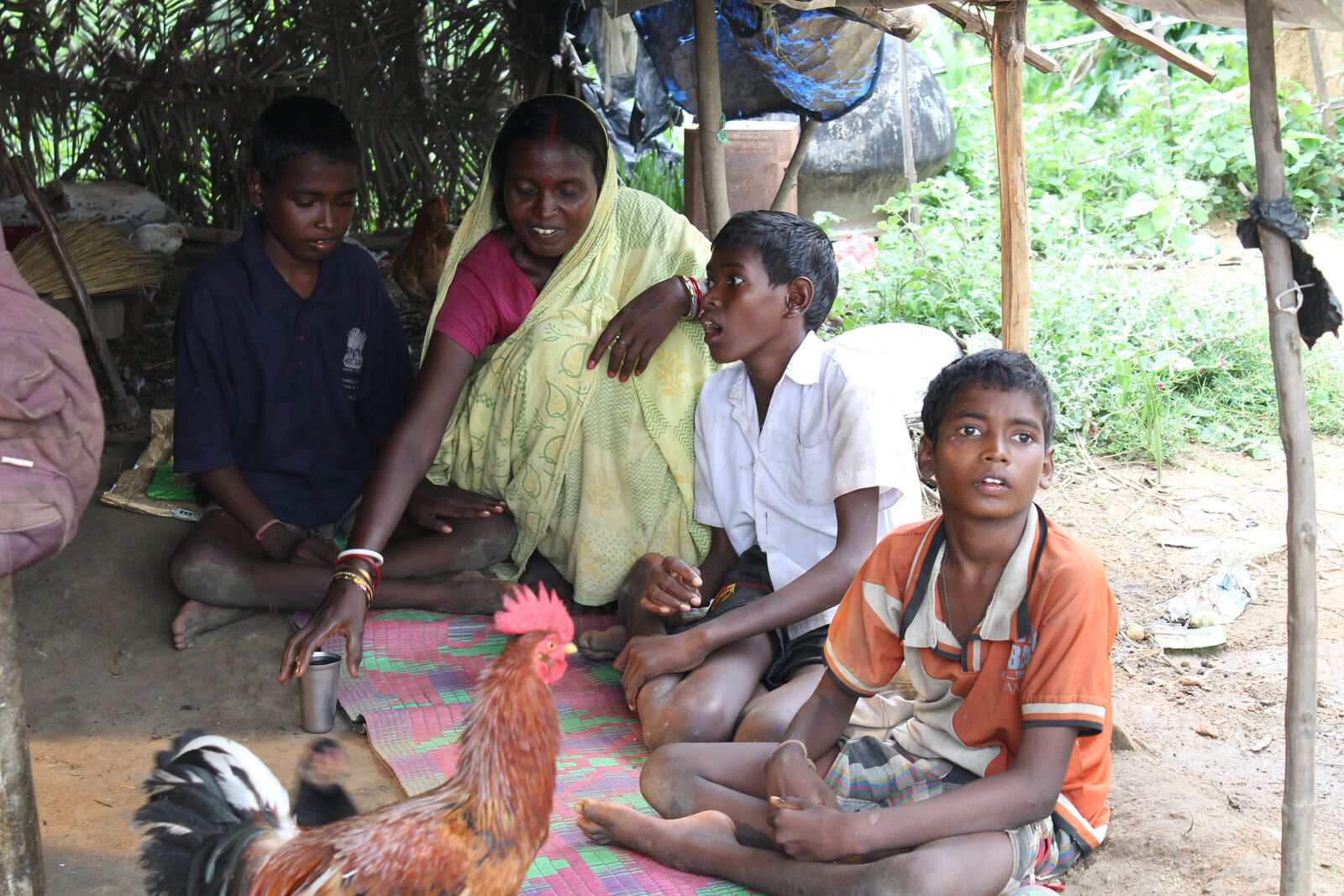 Moving short film exposé of India's post-independence nuclear programme narrated by 'Sex and the City' star Cynthia Nixon to broadcast on Saturday, November 20th
LONDON & LOS ANGELES November 17, 2021 – ShortsTV, the global short film network, announces the worldwide broadcast premiere on Saturday, November 20th of the award-winning Indian documentary short film 'Tailing Pond', distributed globally and exclusively by ShortsTV.
Produced and directed by Saurav Vishnu and narrated by 'Sex and the City' star Cynthia Nixon, the moving Indian short film exposé of India's post-independence nuclear programme has screened to critical acclaim at Indian and international film festivals and qualified for consideration for the 93rd Academy Awards in the Documentary – Short category.
'Tailing Pond' investigates the horrifying effects of uranium extraction on the health of the indigenous population of Jadugora, Jharkhand, East India, where thousands of young children are falling ill and dying from radioactive waste pollution. The film was shot in Jadugora over five years and explores the impact on health and human rights and how the villagers are living amidst the situation.
"We are proud to join forces with Cynthia Nixon and the makers of 'Tailing Pond' to bring this important issue to light and showcase it across our global platform," said ShortsTV CEO and Founder, Carter Pilcher. "We made a promise at ShortsTV to provide a platform for bold, passionate filmmakers, so it is wonderful to see a world-class short documentary emerge from India, beautifully addressing a critical issue with global impact. These are just the kind of filmmakers and stories ShortsTV is in India to develop and promote. We asked India to give us captivating stories about universal issues and their filmmakers are rising to the challenge," continued Pilcher. Go India!"
"Being Indian and from Jharkhand, I personally took on the responsibility to bring out the true story of the people of Jadugora," said 'Tailing Pond' Director, Saurav Vishnu. "I am humbled that the people of Jadugora trusted me and allowed me to enter their lives with a camera to document and share their story with the world. We are grateful to ShortsTV for providing us with a global stage on which to showcase this film and to Cynthia Nixon for giving her voice to the cause. Our purpose is to get people talking, resulting in policy change in India over Jadugora," continued Vishnu.
Cynthia Nixon, 'Tailing Pond' Narrator, said: "When Saurav approached me for 'Tailing Pond' I was overwhelmed by the story. After learning about the suffering of innocent tribal people, I decided to lend my voice to the project. Jadugora is a small village in Jharkhand, India, and the local communities have been victimised by diseases caused by radioactive waste for generations. I feel proud to be part of the project as it strives to bring global awareness of the horrors being experienced by the people of Jadugora. I hope audiences are as moved by the story as I have been and that our film helps bring about positive change."
The makers of 'Tailing Pond' have confirmed a six-episode 'Tailing Pond' docuseries in 2022, following 12 new families in Jadugora who are suffering because of radioactive poisoning.
***
'Tailing Pond' will premiere on ShortsTV networks globally on Saturday, November 20th including:
USA
ShortsTV: 9.00 p.m. (ET) / 6.00 p.m. (PT) on DirecTV (channel 573)
UK
ShortsTV: 9.30 p.m. GMT on Prime Video
Shorts: 9.00 p.m. GMT on Samsung TV Plus and RakutenTV
EMEA
ShortsTV: 9.30 p.m. CET on Ziggo, T-Mobile, Delta, Caiway, Youfone, Kabeltex, Breedband Helmond (all in the Netherlands), Telenet (Belgium), Prime Video (Netherlands, Italy), SBB (Serbia), Telemach (Slovenia, Montenegro and Bosnia and Herzegovina) and Exenet (Serbia),
Shorts: 9.00 p.m. CET on Samsung TV Plus and RakutenTV (Italy and the Nordics)
Spain + Latin America
TVCortos: 8.30 p.m. (ARG/MEX/ESP) / 6.30 p.m. (COL), and 8.30 p.m. CET on Prime Video (Spain)
Cortos: 9.00 p.m. CET on Samsung TV Plus and RakutenTV (Spain)
India
ShortsTV: 8.00 p.m. IST on Tata Sky (channel 113), Dish TV & d2h (channel 135), and Airtel Digital TV (channel 259). Also available on ShortsTV on the Airtel Xstreme app and Prime Video
***
About ShortsTV
ShortsTV is the first and only worldwide channel and network dedicated to short films. The channel is available in over 100 million homes across the US, India, Latin America, Europe and more. With over 13,000 titles, ShortsTV has the world's largest catalogue of quality short film offerings, including award-winning and star-studded live action, animated and documentary shorts. From content offerings and various distribution/licensing deals to presenting the Oscar Nominated Short Film releases for over 16 years, ShortsTV seeks to amplify the voices of filmmakers around the world. As the leading advocate for short filmmakers globally, ShortsTV is also proud to be the initial and vital steppingstone for short film creators at the beginning of the content development funnel.
ShortsTV is owned by Shorts International Ltd, is headquartered in London, England and is represented in the US by Shorts Entertainment Networks, a wholly owned subsidiary located in Los Angeles. The company is led by Chief Executive Carter Pilcher and is majority owned by Shorts Entertainment Holdings with AMC Networks a significant minority shareholder.
For more information, please visit: https://shorts.tv/en/corporate.
PR Contact
Vigo Consulting, ShortsTV@vigoconsulting.com