Shorts Launches in the US on Plex
Written on 26th Sep 2022.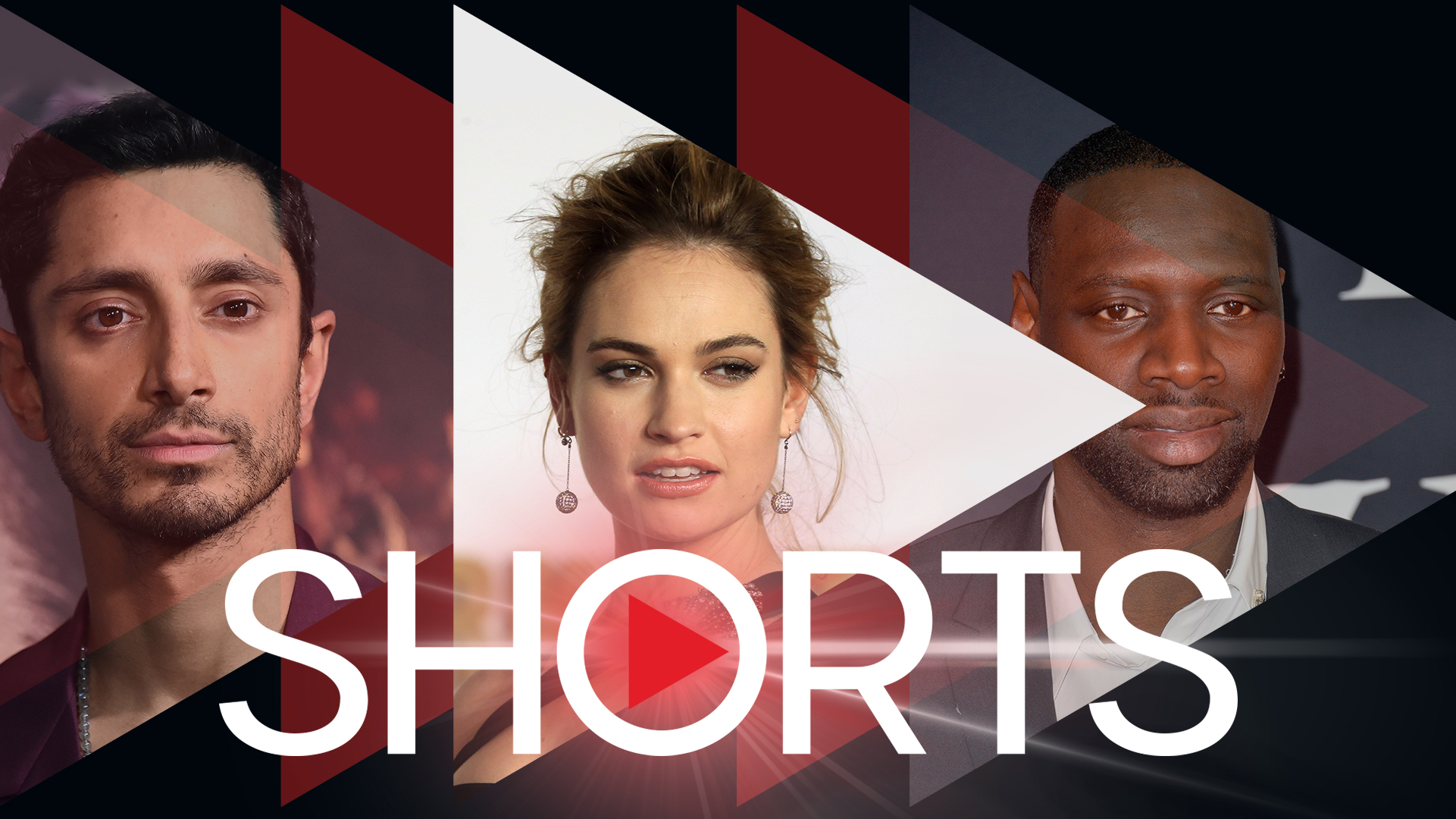 Shorts International and AMCN unveil U.S. shorts-focused FAST channel
LONDON, September 26, 2022 – Shorts International, owner of ShortsTV, the global short movie network, and AMC Networks announce a deal with free global streaming platform, Plex, to launch 'Shorts', the network's FAST short movie channel, in the U.S. to millions more viewers across multiple devices including TVs, smartphones and tablets.
Audiences will be treated to a taste of blockbuster international and American short films, hand-picked from the full ShortsTV catalogue of 13,000 titles, including award-winning and star-studded live action, animation, and documentary shorts. 'Shorts' will serve up uniquely curated collections of short movies categorised by actors, themes or genres, including 'Unmissable Shorts', 'Live for Laughs', and 'Stars in Shorts', with short movies featuring Judi Dench, Lily James, Benedict Cumberbatch, Keira Knightley, Riz Ahmed and others.
The launch of 'Shorts' on Plex is aligned with Shorts International's strategy to expand its footprint in the U.S. following the recent roll-out of ShortsTV's subscription video-on-demand service on Amazon Prime Video Channels in the country, ensuring that even more Americans have access to the world's best short films.
"Watching 'Shorts' is a way of life. Quick hits of laugh-out loud comedy, the chills and thrills of nighttime terrors and all the glitz and glam of a proper Hollywood movie–all in the twinkle of an eye–make short movies some of the world's best-value entertainment," said Shorts International CEO, Carter Pilcher. "We're thrilled to be joined by AMC Networks in bringing an eye-popping channel with cutting edge films to American audiences everywhere," continued Pilcher.
"The audience reception to our roll-out of FAST channels across Europe has been amazing – now it's America's turn to sample some of the world's best short movie entertainment in a free ad-supported format," said Jade Tan, ShortsTV Director of Programming. "We are delighted to be bringing U.S. viewers a fantastic range of the best star-studded short movies, as well as unique short movie collections. With the 'Shorts' channel, we're offering audiences an enhanced and streamlined viewing experience, delivering cinematic content in a way that fits around their busy lifestyles. U.S. audiences will jump at the opportunity to catch our FAST channel on Plex, whether at home or on-the-go," continued Tan.
Shorts International is launching 'Shorts' on Plex with the support of AMC Networks, as one of the company's diverse array of FAST channels available on Plex and other platforms.
Shorts International's FAST channels 'Shorts' (the U.K., the Nordics, and Italy) and 'Cortos' (Spain) are already available to millions of viewers in Europe.
A full list of the collections available on 'Shorts' in the U.S. can be found in the appendix below.
***
APPENDIX
COLLECTIONS AVAILABLE
Live for Laughs
Family Ties
Get Real
Best of the Week
Love Bites
Unmissable Shorts
Stars in Shorts
About ShortsTV
ShortsTV is the first and most popular worldwide channel and network dedicated to short films. The channel is available in over 130 million homes across the US, India, Latin America, and Europe. With over 13,000 titles, ShortsTV has the world's largest catalogue of quality short film offerings, including award-winning and star-studded live action, animated and documentary shorts. From content offerings and various distribution/licensing deals to presenting the Oscar Nominated Short Film releases for 17 years, ShortsTV seeks to amplify the voices of filmmakers around the world. As the leading advocate for short filmmakers globally, ShortsTV is also proud to be the initial and vital steppingstone for short film creators at the beginning of the content development funnel.
ShortsTV is owned by Shorts International Ltd, is headquartered in London, England and is represented in the US by Shorts Entertainment Networks, a wholly owned subsidiary located in Los Angeles. The company is led by Chief Executive Carter Pilcher and is majority owned by Shorts Entertainment Holdings with AMC Networks as a significant minority shareholder.
For more information, please visit: https://shorts.tv/.
About Plex
Available in over 180 countries, Plex is solving the streaming media chaos making it quick and easy to find and play any movie or TV show being streamed online, acting as one window into ALL streaming services, including those you subscribe to. It's also the first, and only, streaming platform to offer access to free entertainment – including over 50,000 free titles, movies, and TV shows on-demand, as well as hundreds of free-to-stream live TV channels. Plex has partnered with some of the biggest names in entertainment, including A+E, AMC, Crackle, Crown Media Family Networks, Lionsgate, Metro Goldwyn Mayer (MGM), Paramount and Sinclair Broadcast Group. Plex is also the only streaming service that lets users integrate their own personal media collections with a continuously growing library of free third-party entertainment spanning virtually all genres, interests, and languages. The company is independently owned, backed by Intercap and Kleiner Perkins. For more visit https://plex.tv, follow @plex on Twitter, or find us on Facebook and Instagram.
PR contact
UK
Ben Simons / Kendall Hill, Vigo Consulting, ShortsTV@vigoconsulting.com