Shorts Intl Partners with Rakuten TV to Launch More Free Short Film TV Channels in Europe
Written on 15th Oct 2021.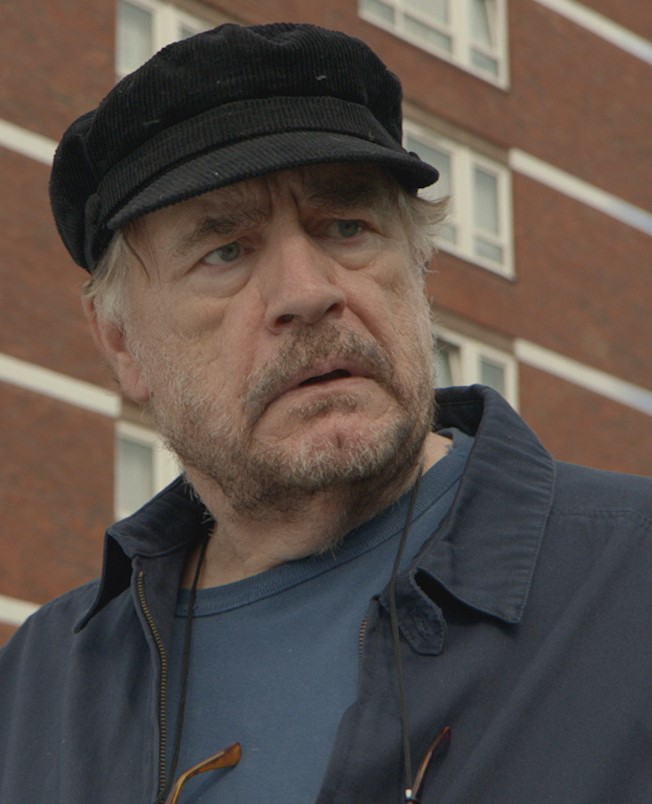 Shorts ad-supported streaming (FAST) channels now available to millions more European viewers through Rakuten TV
LONDON, October 15, 2021 – Shorts International, owner of ShortsTV, the global short film network, announces a deal with Rakuten TV to bring 'Shorts' and 'Cortos', the network's free-to-view advertising supported short film channels, to millions more viewers in Europe.
In the latest European rollout of the relaunched 'Shorts' brand, the free-to-view channels will become available in over 35 million more European households, initially in the UK, Italy, Spain (as 'Cortos') and throughout the Nordics, via the Rakuten TV branded remote-control and pre-installed app on smart TV devices from leading manufacturers.
In line with Shorts International's strategy to tailor content uniquely to each market, the 'Shorts' channels will give audiences a window into some of the award-winning and star-studded international short films available on ShortsTV alongside stunning local content and films featuring emerging talent.
Viewers can expect to watch winning and nominated short films from a variety of festivals, including the Oscars and British, Italian, Spanish and Scandinavian competitions, across live action, animation, and documentary categories. Films include the multi award-winning, 'Killing Thyme', starring Brian Cox, the internationally honoured Italian short, 'Departures', the Spanish Goya-winning animation 'Blue and Malone', and the Oscar shortlisted Scandinavian short, 'The Kicksled Choir'.
"Entertainment consumption is evolving in ways that are extremely well suited to high quality short films and series," said ShortsTV CEO and Founder, Carter Pilcher. "We are excited to be rolling out FAST channels, alongside our subscription products, that satisfy the needs of audiences and advertisers alike. This latest partnership with Rakuten TV will make the ShortsTV experience available to millions more European households," continued Mr Pilcher.
"While many entertainment networks deliver 'one size fits all' FAST channel programming across international markets, the nature of short form content and sheer size of the ShortsTV catalogue of over 13,000 titles is enabling us to roll out FAST channels in a way that very few others can – with a combination of critically acclaimed international films and highly localised programming," added Valerio Motti, EVP EMEA Business Development and Strategy for ShortsTV who is leading the launch of all new linear streaming channels globally.
About ShortsTV
ShortsTV is the first and only worldwide channel and network dedicated to short films. The channel is available in over 100 million homes across the US, India, Latin America, Europe and more. With over 13,000 titles, ShortsTV has the world's largest catalogue of quality short film offerings, including award-winning and star-studded live action, animated and documentary shorts. From content offerings and various distribution/licensing deals to presenting the Oscar Nominated Short Film releases for over 16 years, ShortsTV seeks to amplify the voices of filmmakers around the world. As the leading advocate for short filmmakers globally, ShortsTV is also proud to be the initial and vital steppingstone for short film creators at the beginning of the content development funnel.
ShortsTV is owned by Shorts International Ltd, is headquartered in London, England and is represented in the US by Shorts Entertainment Networks, a wholly owned subsidiary located in Los Angeles. The company is led by Chief Executive Carter Pilcher and is majority owned by Shorts Entertainment Holdings with AMC Networks a significant minority shareholder.
About Rakuten TV
Rakuten TV is the first video-on-demand and streaming platform in Europe combining TVoD (Transactional Video-on-Demand), SVoD (Subscription Video-on-Demand), AVoD (Advertising Video-on-Demand) and FAST (Free Ad-Supported Streaming TV) services, delivering a universe of content and simplifying the entertainment experience.The TVoD service offers an authentic cinematic experience with the latest releases to buy or rent in high audio and video quality. The SVoD service allows subscription to the premium service Starzplay. The advertising-supported offering comprises AVoD and FAST services. The AVoD service features more than 10,000 titles available on-demand, including films, documentaries and series from Hollywood and local studios, as well as the Rakuten Stories catalogue with Original and Exclusive content. The FAST service consists of an extensive line-up of over 100 free linear channels from global networks, top European broadcasters and media groups, and the platform's own thematic channels with curated content.
Rakuten TV is available in 43 European territories and currently reaches more than 90 million households via its branded remote-control button and pre-installed app in Smart TV devices.
Rakuten TV is part of Rakuten Group, Inc., one of the world's leading internet services companies, focusing on e-commerce, fintech, digital content, and communications. Rakuten is the official partner for FC Barcelona, the NBA, the Golden State Warriors, Davis Cup and Spartan Race.