Shorts International announces deal with Samsung to launch free short film TV channels in Europe
Written on 14th Jul 2021.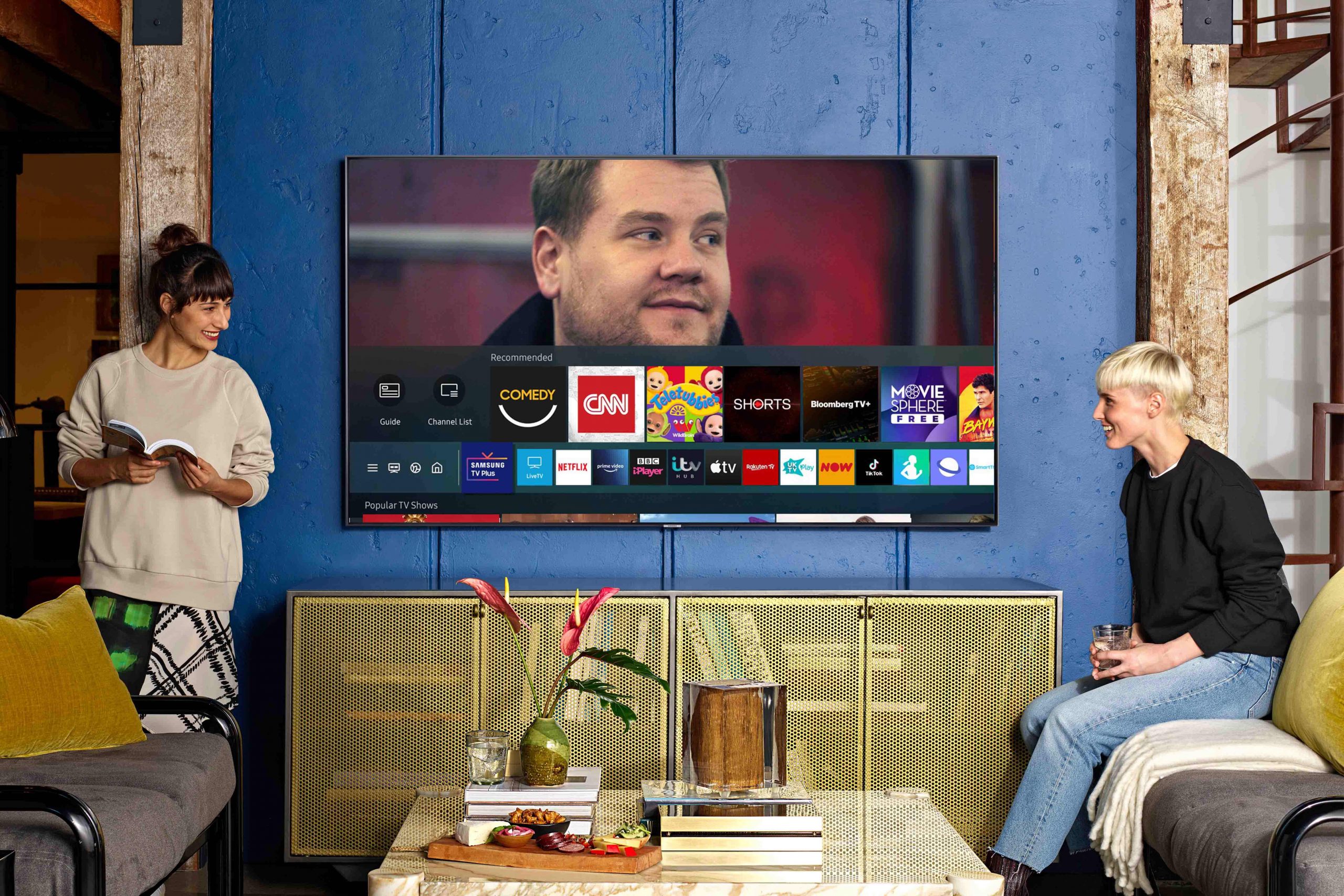 New linear, ad-supported streaming TV (FAST) channels to launch on Samsung TV Plus in the UK, Spain and Italy
LONDON, July 14, 2021 – Shorts International, owner of ShortsTV, the global short film network, announces a deal with Samsung Electronics to launch free-to-view advertising supported short film channels on the Samsung TV Plus service, initially in the UK, Italy, and Spain.
Relaunching the 'Shorts' brand from Shorts International, the new free-to-view channels, 'Shorts' (UK, Italy) and 'Cortos' (Spain), will feature an exciting introduction to the world of shorts. Shorts and Cortos will be fully localised and uniquely tailored to each market, featuring some of the best international films available from ShortsTV – the world's largest catalogue of quality short films – alongside a selection of the best local content. In addition, viewers will follow filmmakers to the biggest international film festivals, as well as more nascent festivals where emerging talent is breaking out. Viewers will also get filmmaking tips from big talent they never knew had starred in – or worked on – a short film, and a look inside the creative factory behind short movies.
Viewers can expect to catch Oscar, BAFTA, Goya and David di Donatello winners and nominees in live action, animation and documentary short categories including Academy Award winning 'Six Shooter', by Martin McDonagh, starring Brendan Gleeson, the acclaimed Chilean animation 'Bear Story', BAFTA winning 'Pitch Black Heist', starring Michael Fassbender, and the Spanish Goya winning animation 'Blue and Malone'. In addition to the biggest award winners, audiences will be delighted by blockbuster, comedy, horror, and thriller shorts from 94 countries, across six continents, including films by leading female directors such as Patty Jenkins ('Velocity Rules'), Lorenza Indovina ('Ego'), and Rosa Peris ('TUTUTÚ').
With Samsung TV Plus available on Samsung Smart TVs and select Galaxy mobiles and tablets via a free app from Google Play or Galaxy Store, viewers will be able to watch Shorts and Cortos on a variety of platforms, whether at home or on the move.
"We're thrilled to announce this partnership, to bring anyone who owns a Samsung Smart TV or Galaxy device in the UK, Italy and Spain a taste of the world's best short films, said ShortsTV CEO and Founder, Carter Pilcher. "This marks the relaunch of the popular Shorts brand, which was previously enjoyed by viewers in the US and Europe, deployed in a new format that gives viewers an entrée to the ShortsTV experience," continued Mr Pilcher.
"This is a big step for us – until now, we've only made this world-leading catalogue of films available to paying TV subscribers, but the demand for the world's best short films and short series is just too big to ignore. Viewers will sample some of the world's biggest national and international stars in unforgettable short films they will want to watch over and over," added Mr Pilcher.
"The launch of our new linear channels in the UK, Italy and Spain is the start of the next wave of content – and we're proud to be leading the charge with a family of channels that are intensely local but also reach international heights," said Valerio Motti, EVP EMEA Business Development and Strategy who is leading the launch of all new linear streaming channels globally. "Just as podcasting has come into its own on digital audio platforms like Spotify, short films are experiencing a similar upsurge on FAST," continued Mr Motti.
About ShortsTV
ShortsTV is the first and only worldwide channel and network dedicated to short films. With over 13,000 titles, ShortsTV has the world's largest catalogue of quality short film offerings, including award-winning and star-studded live action, animated and documentary shorts. From content offerings and various distribution/licensing deals to presenting the Oscar Nominated Short Film releases for over 16 years, ShortsTV seeks to amplify the voices of filmmakers across the world. As the leading advocate for short filmmakers globally, ShortsTV is also proud to be the initial and vital steppingstone for short film creators at the beginning of the content development funnel.
The channel is available in over 100 million homes across the US, India, Latin America, Europe and more. It is available in the US on DirecTV, AT&T U-verse, AT&T TV, AT&T TV NOW, Frontier Communications, Google Fiber, and Hotwire. ShortsTV is also available in the UK, Netherlands, Italy and Spain on Amazon Prime Video Channels and on demand through iTunes in 92 countries, Amazon Instant Video (UK, US and Germany), Google Play (US and Canada), and Verizon and Frontier (US). For more information on how to watch, please visit shorts.tv.
ShortsTV is owned by Shorts International Ltd, is headquartered in London, England and is represented in the US by Shorts Entertainment Networks, a wholly owned subsidiary located in Los Angeles. The company is led by Chief Executive Carter Pilcher and is majority owned by Shorts Entertainment Holdings with AMC Networks a significant minority shareholder.
About Samsung Electronics Co., Ltd.
Samsung inspires the world and shapes the future with transformative ideas and technologies. The company is redefining the worlds of TVs, smartphones, wearable devices, tablets, digital appliances, network systems, and memory, system LSI, foundry, and LED solutions. For the latest news, please visit the Samsung Newsroom at http://news.samsung.com.
PR contacts
UK
Ben Simons/Antonia Pollock, Vigo Consulting
ShortsTV@vigoconsulting.com
US
Kayla Williams, BECK Media
kayla.williams@beckmedia.com