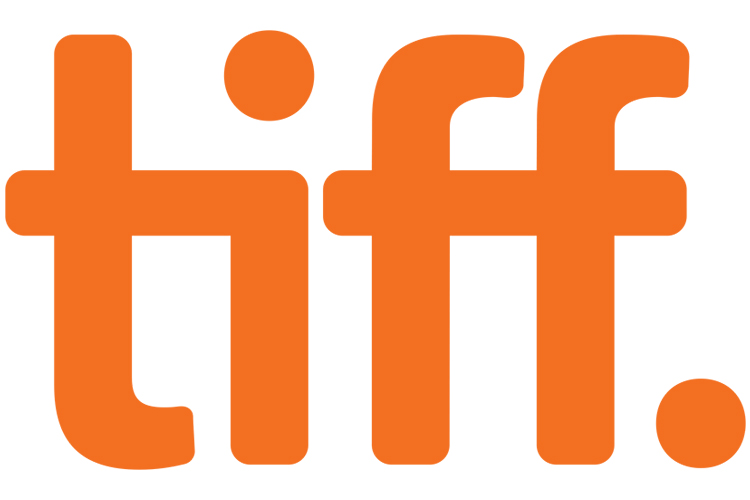 We sat down with Jason Anderson, programmer of the Toronto International Film Festival's short film programme, Short Cuts about what they have to offer this year.
Jason Anderson (Photo: George Pimentel, WireImage Getty for TIFF)
1. Tell us about the short film programme at TIFF and what makes it special?
Short Cuts is the Toronto International Film Festival's section for short films — 2017 will be the fourth year we've programmed international selections along with Canadian films. Not to humble-brag or anything, but this is the programme where the earliest directorial efforts by Denis Villeneuve, Jean-Marc Vallée and Sarah Polley all made big first impressions at TIFF. The programming team likes to regard it as a festival within the festival. We want Short Cuts viewers to find the same strength and range of work and diversity of experiences and perspectives that viewers expect from the whole of TIFF except in one amazing, surprising, startling, totally action-packed package. This year's set of 59 films collects incredible efforts by filmmakers from over 30 countries and features both new voices and veteran talents working at the top of their respective games in a huge array of fields and genres. We play live action and animation, fiction and documentary, comedies and dramas and genre films and many more we don't know how to describe but are excited about all the same.
2. Why do you think short films are important?
Short films are important first and foremost because of the freedoms they create for filmmakers. They're a place where emerging directors find their voices and established ones discover brave new directions. And in our experience, audiences are very willing to hear those voices and see where these paths lead when they know that they aren't committing as much time as they would to a feature or a TV series. Yet the short films that thrill and engage us the most are the ones that don't waste any of the precious seconds or minutes of attention they've been granted. What's more, the virtues that a short film can possess – a sense of confidence and control, an ability to surprise and amaze, a wealth of emotion and insight — certainly make them as important as any other art form.
3. Do you think diversity in film is important? If so why?
We believe cinema's vitality as an art form depends more and more on its ability to capture and convey a widening diversity of voices and experiences. The digital age has killed the monoculture and it did by injecting countless new perspectives into what used to be the mainstream. What matters now is people being able to tell their stories from their own vantage points and from within those communities and spaces that have been marginalized or misrepresented. We want to facilitate that as much as possible in the hopes that these stories will be as impassioned and compelling as they ought to be.
4. What do you think can be done to improve diversity in film (both in front of and behind the camera)?
We welcome a broader representation in all areas of the industry. That includes a greater expense of effort by the traditional gatekeepers (including us film programmers) to make sure that we're seeking out and giving a shot to people who may not have the same advantages as peers who may come from the more established avenues.
5. What are some of the short films people should watch out for at this year's edition of TIFF?
We've got so many things we're excited to present that it's always hard to narrow it down to a few. The range is kind of ridiculous too. Just looking at the animation selections, we've got everything from beautiful, deeply moving hand-drawn works like Torill Kove's Threads, to a brilliantly macabre stop-motion marvel in The Death, Dad & Son by Winshluss and Denis Walgenwitz, to stuff that just seems totally cracked (we know the Toronto viewers are gonna love all the Drake jokes in Sol Friedman's An Imagined Conversation: Kanye West & Stephen Hawking). But there's always certain patterns or trends that mark each year's program. This time we were smitten with several films written and directed by actors we already loved, like Molly Parker (Bird) and Justine Bateman (FIVE MINUTES). We saw a bounty of incredible films from Colombia, too – we somehow whittled them down to Andrés Ramírez Pulido's heartwrenching Damiana and Juan Sebastián Quebrada's supercrazysexy The Treehouse. And Marc-Antoine Lemire's trans romance Pre-Drink is so hot and yet so bittersweet, we can't wait for everyone else to see it.
Photos courtesy of TIFF.
6. How can filmmakers and viewers get involved?
The program is set for Short Cuts in 2017 but filmmakers can look forward to submitting next year starting in early May. They can reach out to the team if they have any questions too. Viewers in Toronto can also keep up with the latest shorts in TIFF Bell Lightbox's monthly Short Cuts programs.
Meanwhile, many of the shorts we present at TIFF in September go on to have long lives on the Festival circuit and online so viewers worldwide can find opportunities to see these films and discover why we're so thrilled to have them here.
For more information, visit TIFF's website.
---
Also published on Medium.